Welcome to a World of Privileges
With Mediclinic Rewards
(powered by Your Rewards)
We're delighted to bring you Mediclinic Rewards an app-based rewards program that gives all Mediclinic employees the opportunity to avail discounts and exclusive offers from more than 150 partners including restaurants, bars, shops, gyms, salons, schools, and top attractions.
Subscribe to the Standard Membership for 12 months for only AED 150 and start making savings with loved brands across the Automotive, Beauty & Wellness, Education, Entertainment & Leisure, Fitness, Food & Beverage, Fashion & Retail, and Home Services industries, to name a few.
Mediclinic Rewards already has something for everyone and new partners are being added every week.
*Subscription fee is non-refundable.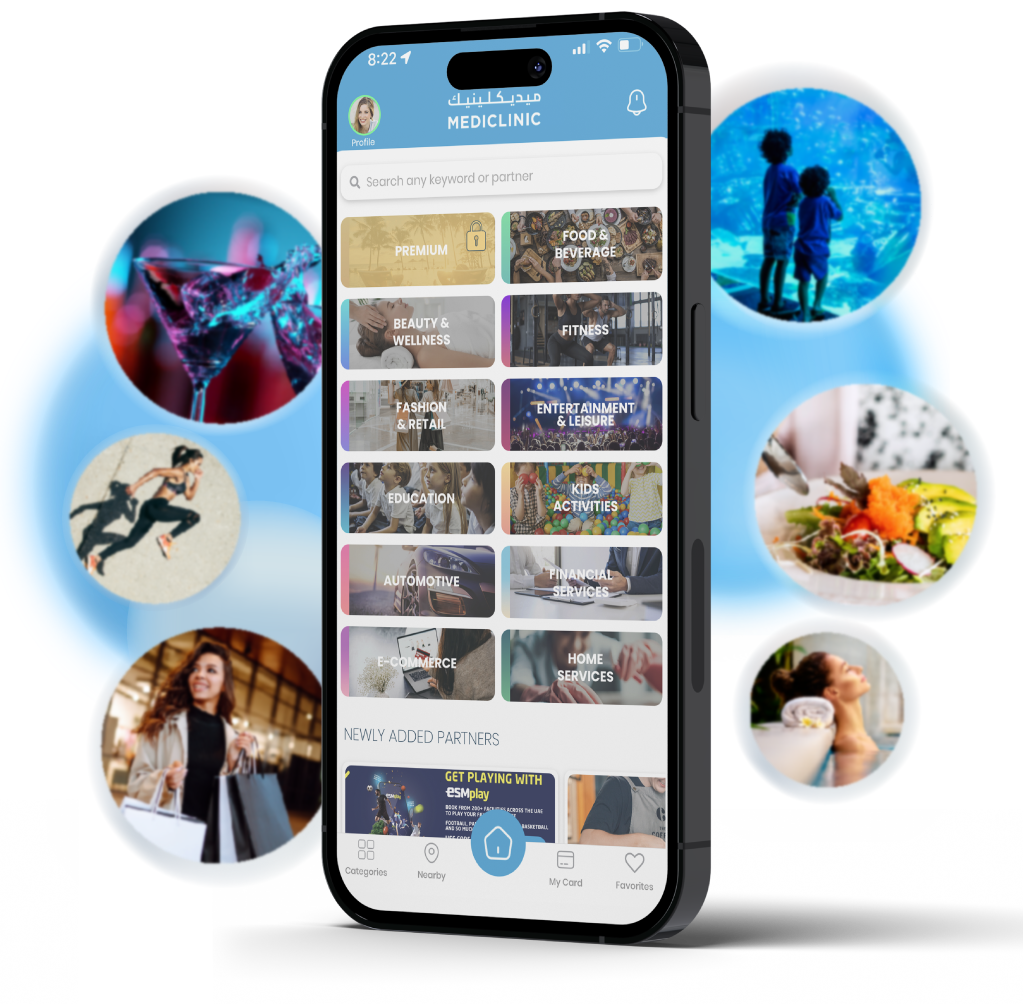 Some of Our Select Partners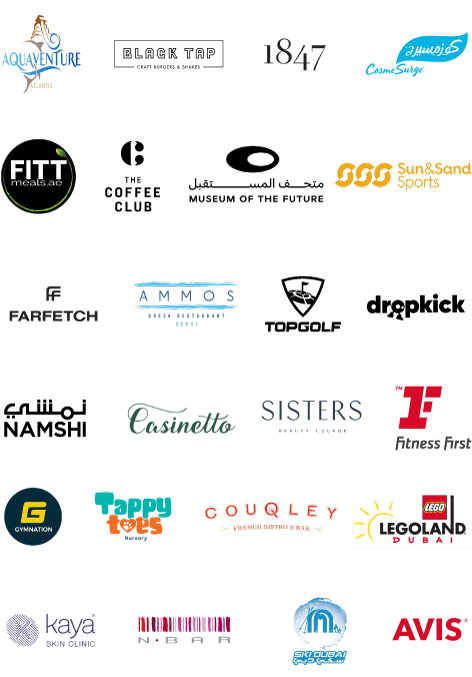 Upgrade to a New Level
of Priviliges
All Mediclinic employees will also have the option to upgrade to the Premium Membership which includes unlimited access to the 45+ Beach Clubs, Leisure Clubs and Gyms of your choice.
There are 3, 5, 10 and All Club Packages (Single and Family) available and should you choose to upgrade you'll also gain access to a further 100+ Food & Beverage partners.
The lifestyle membership you deserve at an affordable price.